Login for Old Students
Enter your username and password here in order to log in on the website: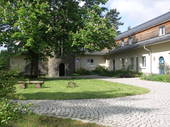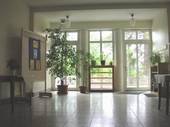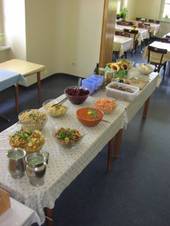 The Vipassana Association welcomes you again this year to an open day. From 13:00 to 17:00 on Sunday, May 21, we will open the doors of our center to all curious visitors, meditators and non-meditators alike.
The open day gives all meditators, their relatives and acquaintances the opportunity to take a closer look at the Vipassana centre. During a guided tour around the premises, we will give you an overview of the courses we offer, among other things, and Dhamma- helpers will also be available to answer your questions. Additional information will be provided on the display boards, including details about other centres in Europe and around the world and books on Vipassana are available for viewing. We will also be offering cake, coffee and other refreshments.
The open day has grown into an important and popular part of the annual programme at Dhamma Dvara to which we warmly welcome you!
Organising such an event requires a considerable amount of advance preparation, and the public relations committee, who is in charge of this task, invites all meditators to take part in the preparation. If you have time to help or would like to receive more information, please don't hesitate to contact us at [email protected].
We look forward to your visit!